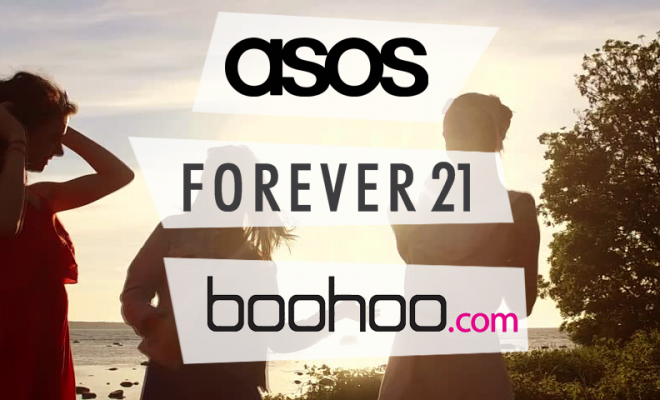 Shopping
Best Online Cutting-Edge Fashion Destinations for Youngster: ASOS, Boohoo & Forever 21
By
|
Young adults – the phase of wonder and discovery: not really a kid but not full of age either. Timeliness is not exactly definition in this stage, so are their taste in friends, music and clothing. Everything is sporadic, spontaneous and thrilling. The resounding question is who am I? ASOS strives to address this question through fashion and style along with other brands like Forever 21 and Boohoo. Read on as we delve deeper into their brands.
ASOS
ASOS, or AsSeenOnSreen, is a leading online marketplace which was originally born in London, England. The main idea of the founders was to sell clothes that were seen to be worn by celebrities. Currently, it carries over 80,000 branded or own branded goods and delivers worldwide. It takes pride to having been developed into a fashion community instead of just an online store.
This online store is home to many different brands that offer an array of products for men and women. From activewear, accessories, jeans, sweatpants, shirts and blouses, socks, sunglasses, jumpsuits and rompers, pants and leggings, workwear, dresses and designer clothes, you name it, they have it on their list. Women's brand selection includes Miss Selfridge, Chi Chi London, Missguided, New Look, Noisy May, Reclaimed Vintage, Glamorous, River Island, Weekday to name some.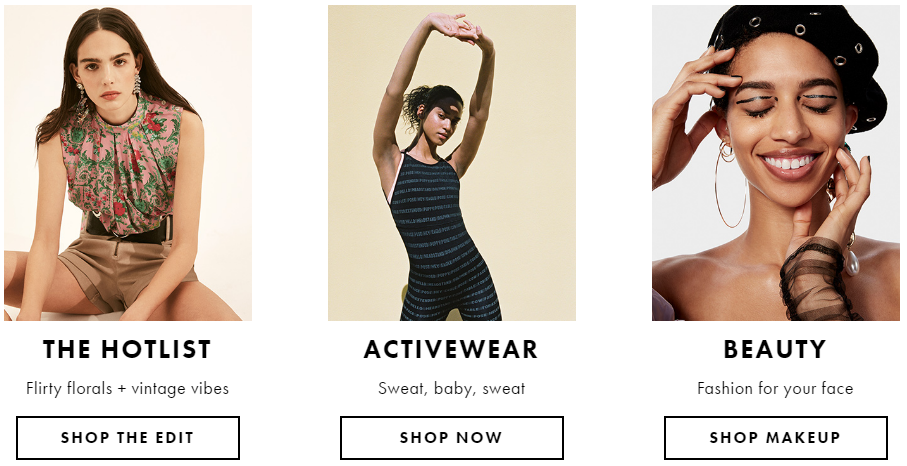 Men's selection would offer products from big brands like Cheap Monday, Diesel, Ellesse, Fred Perry, Jack and Jones, Religion, Selected Homme, Vans and adidas. Women's categories also include maternity clothes, lingerie and sleepwear. Men can also find a special section for pants, chinos, shirts and tanks. This consideration is highly-attractive to yuppies who browse the website and technically have no time to search for those items specifically. On top of it all, ASOS also offers accessories for both men and women. ASOS also aim to touch specific niches catering to those who like 90's grunge apparel, vintage sportswear, festival clothing, and summer essentials.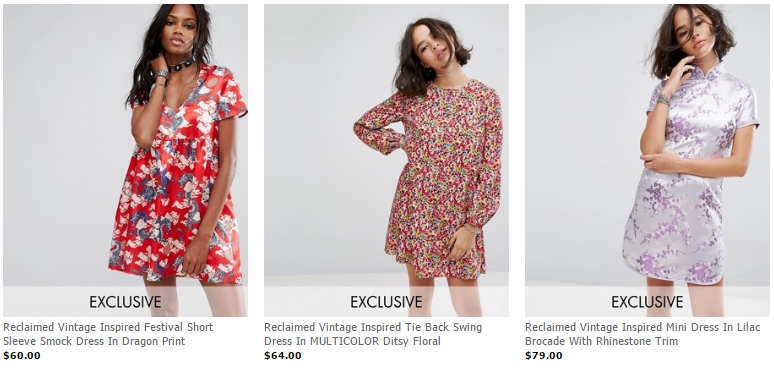 Men's tees range from $17 to $50 depending on the band. Same goes with women's shirts: ASOS branded shirts begin at $50 and above while other brands may start at $15. Sweaters and cardigans are sold at $25, but the prices might get higher depending on the brand. Shoes are priced from $50 to $250. Accessories can go as low as $8 for turbans to $25 for caps and others items.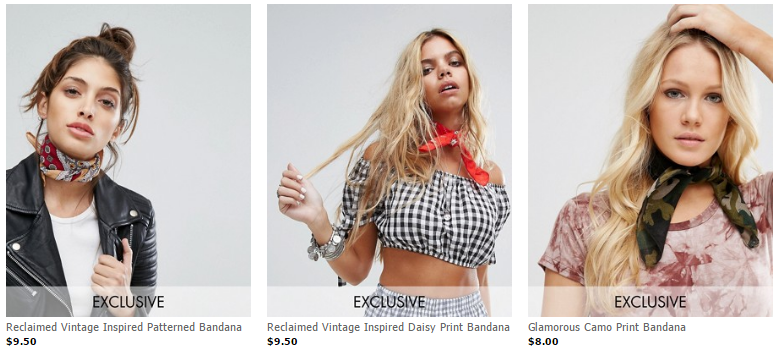 Standard shipping varies from country to country. ASOS website has an automated feature which locates you and estimates the standard time of arrival. It's absolutely free for a minimum spend of $40 ($4 for orders under $40). You may also have an option for express delivery – 2-day shipping is free on orders over $140 ($12 for orders under $140).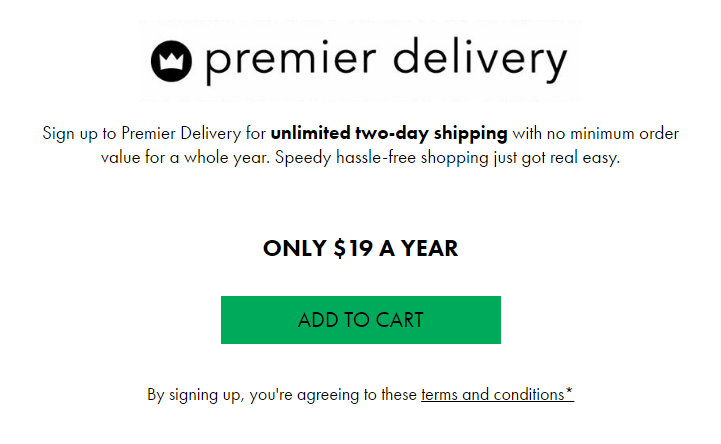 Shoppers also have an opportunity to get unlimited two-day shipping without minimum order for a whole year – all they have to do is to subscribe to this feature for only $19. Return process also varies from country to country granted that you ship it back to them within 28 days from the date of delivery.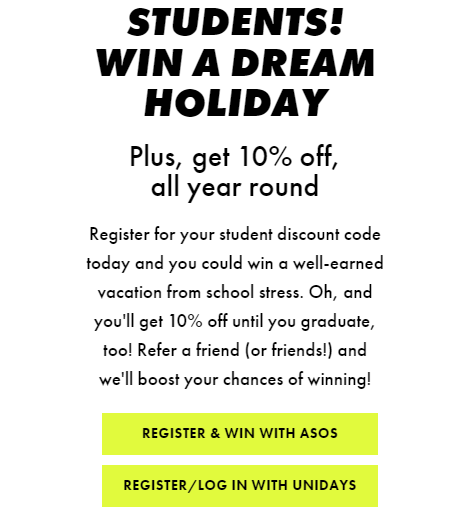 ASOS sometimes runs sales where selected items are discounted by 50% for a limited time. This includes dresses, shoes and boots, and for curvy and plus size garments. They also offer a 10% discount for all students who will purchase online.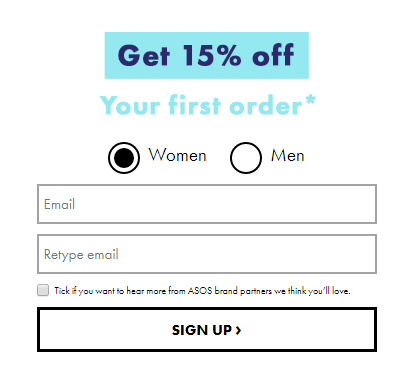 You can also get a 15% discount if you join their newsletter. ASOS also offer up to 70% off on women's gift shop, designer bags, women's shoes and evening dresses.
Boohoo
Manchester has revealed its fashion secret through Boohoo, an international retailer whose philosophy is not to take fashion or life too seriously. Subtlety is their style and they've been showcasing this for 8 long years.

Boohoo offerings include clothing, shoes and accessories for men, women and kids. They've categorized clothing lines extensively from party dresses, maxi dresses, tops, bodysuits, shirts, blouses, separates, rompers, jumpsuits, sportswear, coats, jackets, kimonos and a lot more.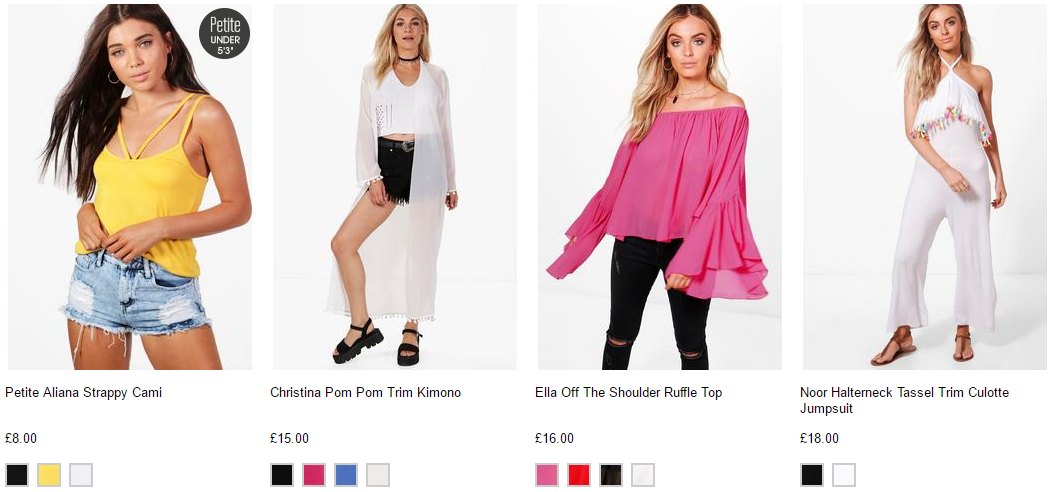 Boohoo also offers shoes, home and lifestyle products. Clothing lines are categorized into florals, tropicals and other trends. Prices range from $8 to $55 for women's shoes, while men's shoes are sold from $18 to $55. Their standard shipping costs $10 , items will be at your doorstep in 8 days, while express shipping is $16 for items to be delivered in only 4 days.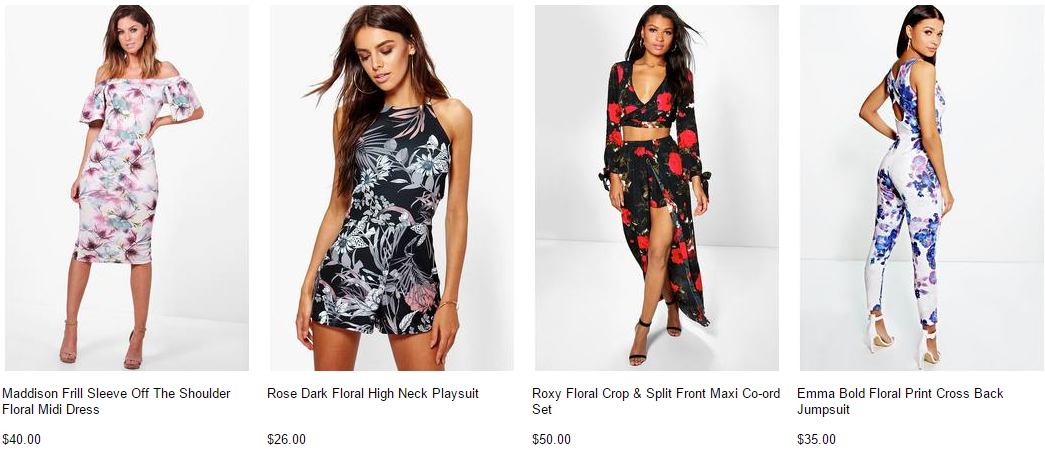 Right now, shipping is free on any purchase above $50 with code 50FREE. Sometimes they also have simultaneous promotions: you can even find special promo codes which deduct 50% off your purchase. Besides that, they often have a 30% discount on all maxi dresses, and up to 60% discount on their summer line of clothing.
Forever 21
For over 30 years, Forever 21 has catered to its targeted age group and more. The store aims to hit the 8 billion mark this year and strives for 600 more outlets to be opened in the next three years. Ferever 21 started with women's clothing alone but expanded to men's selection as well. They offer dresses, jeans, pants, nightwear, lingerie, swimwear, jumpsuits, jackets, shoes, sandals, flats, heels, boots, activewear and more.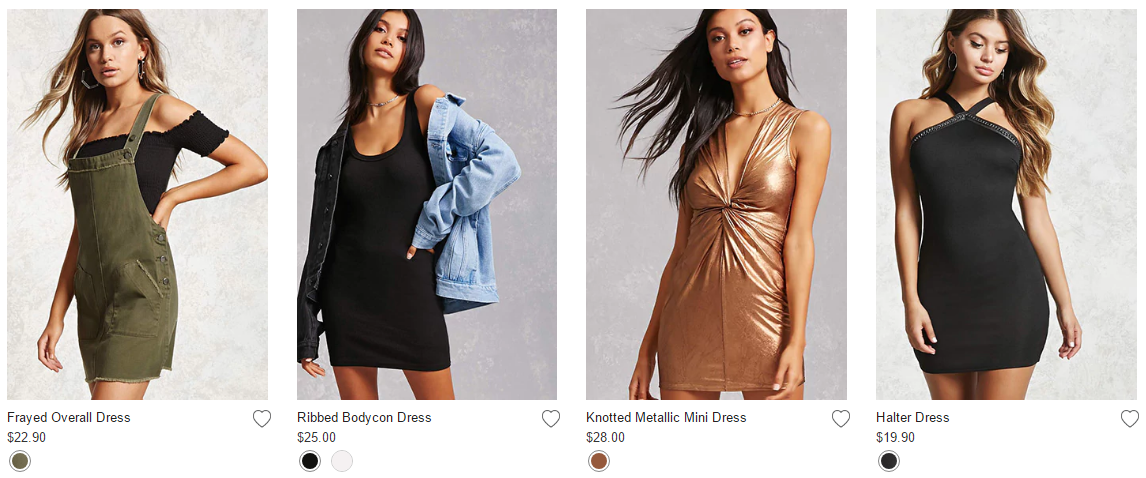 They also have a dedicated plus size section, one of the first all over the world. Their prices are quite reasonable and ranging from $8 to $10 for contemporary tops and $20 – $30 for more intricate designs. It is the same for both men's and women's styles. Plus size clothing goes for $15 and above – sizes can cater up to 3XXXL.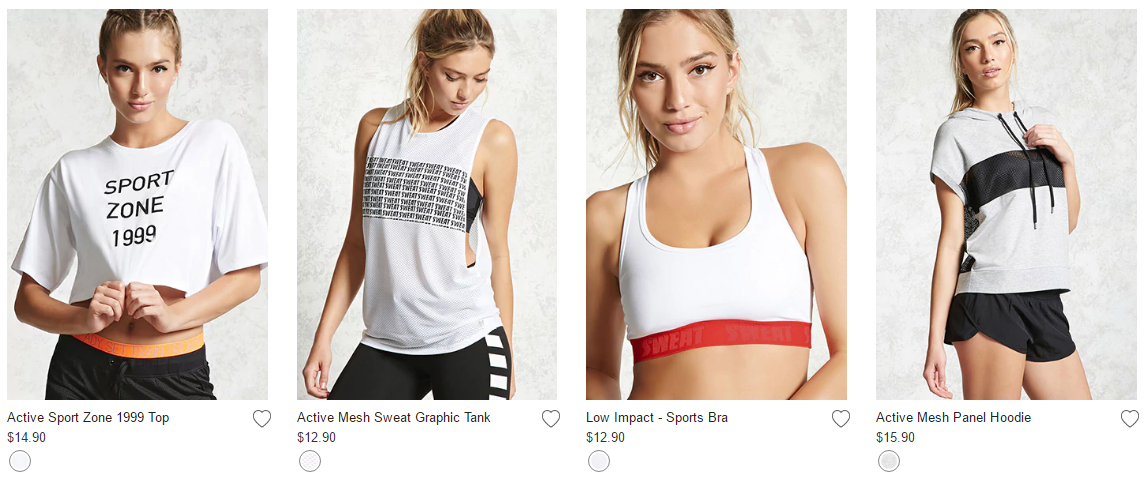 Shipping is definitely a breeze for this online store. They have a simple range table which dictates the shipping fee based on the location of the customer and the amount ordered. Currently you can get free shipping on everything at Forever 21. Returns are accommodated within 30 days of shipment delivery.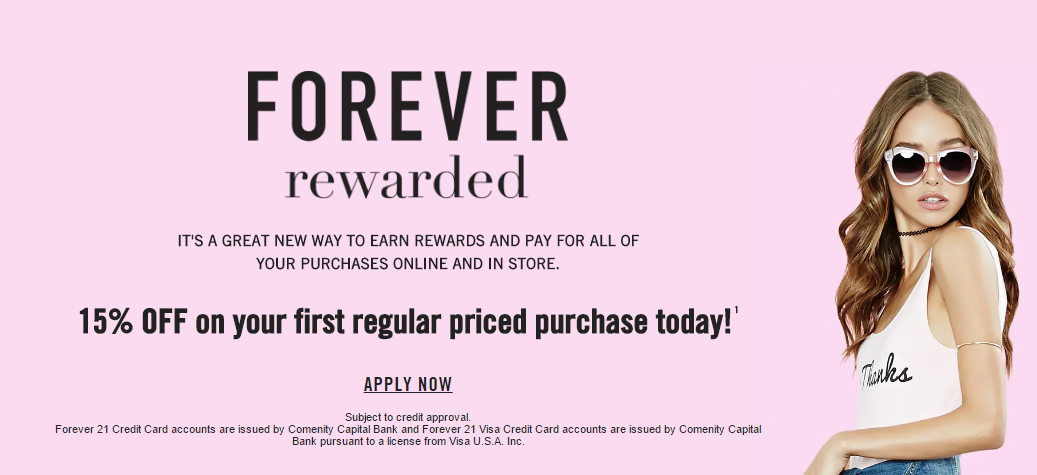 Forever 21 has a sign-up promo of 10% off when you subscribe to their newsletter. Students will love it as they get 10% off their purchases as well. They also have various sales where the discount can go as high as 50%. Lastly, when you open a new Forever 21 credit card, a 15% discount is applied on your first purchase.
Final Words
Though ASOS, Forever 21 and Boohoo products are similar, the services being given by each online store differs substantially. All three websites have modern design, easy-to-use features and great categorization. But obviously ASOS is one step ahead of its competitors. In terms of product prices, promotions, shipping terms and costs, ASOS has given a lot of customer consideration. This places ASOS one step ahead of its competitors.