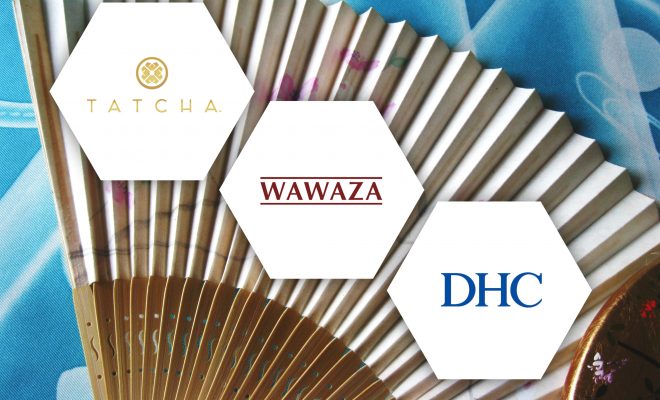 Shopping
The 3 Best Japanese Skincare & Cosmetics Online Stores: Tatcha VS DHC VS Wawaza
By
|
Japan has one of the biggest beauty industries in the world. More and more makeup artists and skin care enthusiasts are being won over by Japanese cosmetics. They are attracted to the idea of natural ingredients in their skincare products. They've also become popular because of constant innovations and supreme quality. A wide range of sellers have gained so much buzz in the recent years including Tatcha, DHC and Wawaze. Although all three vendors sell Japansese cosmetics, skincare and other products, DHC, Tatcha and Wawaza offer distinct products which they can identify as their own. Let's take a look at what they have to offer:
Products and Pricing
Tatcha is the result of an encounter of its owner, Victoria Tsai with a modern geisha which changed her life. She discovered the classical ingredients and methods of geisha and applied this philosophy to her business. Now, her beauty store boasts of products made with all natural ingredients: this may include Japanese wild rose, Peony, silk, rice Bran, red algae and green tea to name a few. They offer a wide selection of products that cater to different skin types and issues. You can find a Pore Perfecting Sunscreen or a Dewy Skin Mist which is made up of dairy products to rehydrate your skin. For a pure poreless glow without the ickiness of oil, The Water Cream is what Tatcha can offer.

Kyoto Red is a lipstick formulated without sulfate detergens and parabens. The Essence, being one of their pioneering products, is a universal cream and softener, an anti-aging cream, a moisturizer and resurfacing agent is good for all ages and skin types. You can also get the standard package which they call a The Starter Ritual – it is made from pure, minimalist ingredients. One of the main differences of Tatcha compared to its competitors is how they showcase products by giving the customer the capacity to identify the type of skin and choose the product that best suits his/her needs.

Tatcha's products range from $30 to $120, respectively. Their Starter Ritual Kit, which is a 4-product kit of 25ml to 10g per item will costs you around $59. The universal miracle cream for all skin types will cost $120. Their lipstick, Kyoto Red, which was inspired by geisha's vermilion lip color, is sold at $55.
DHC offers a variety of skin care products incorporated in cosmetics. The most popular is the Deep Cleansing Oil, which is the number 1 best-selling make up remover; the Mascara Perfect Pro Double Protection which claims to uniquely lengthen your lashes. Velvet Skin Coat product offers a skin-perfecting make up primer. You can also find a no frills and pure moisturizer in the form of Olive Virgin Oil.

Wawaza would seem like an all-in-one store as it offers a wide array of products from skin care, hair care, bath and soaps, beauty kits, make up accessories, herbal products, green teas, culinary and incense. Skin care products start at $21, while hair care products range from $26 and the Incense is sold for $34. Cammelia oils and bath soaps like the Japanese Fine Charcoal Clarifying soap cost from $16.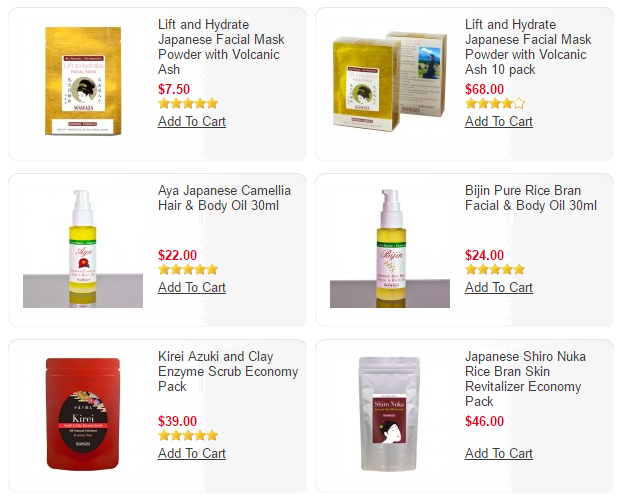 Delivery & Returns
Tatcha's orders will usually arrive in 3 to 5 business days. But if you're eager to receive your orders, a $10 premium will be charged on top of your bill for two days delivery while $25 for one day delivery. Tatcha's highest priority is your happiness, so if you are not satisfied with your ordered product, they are accepting returns and give out a full refund for it. They also offer complimentary returns for all domestic orders over $25.

DHC deliveries might last up to 6 days and you are able to get free shipping if your order is over $85. Additionally, 2 day shipping transit will set you back $12 and an overnight transit costs $19. They also accept cancellation.

Wawaza can easily ship your orders within 24 hours. Sign up is not required when you intend to purchase. They also offers to return or cancel your item as long as it is still on hand. The maximum number of days allowed for returns is 45.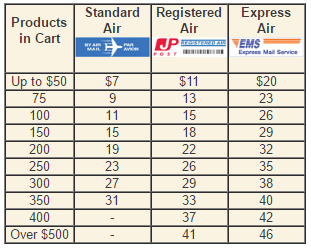 Special Offers
Tatcha offers free shipping for all orders above $25. Currently they offer a complimentary gift upon sign up. They also offer 3 free samples for you to try with every purchase. And just when it couldn't get any better, they offer a $25 discount on $100 purchase for your friends.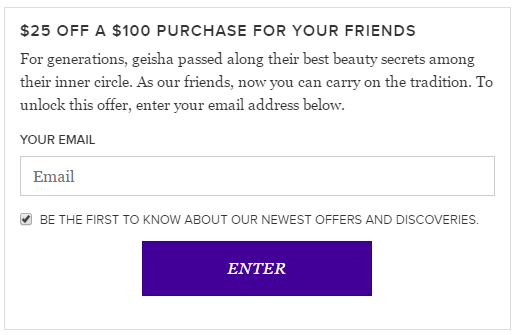 DHC offers a 25% discount on your first purchase after a sign up. It also gives away free shipping for purchases of more than $85. DHC always has some products on sale tab for you to easily see which products are discounted. They also offer some free samples.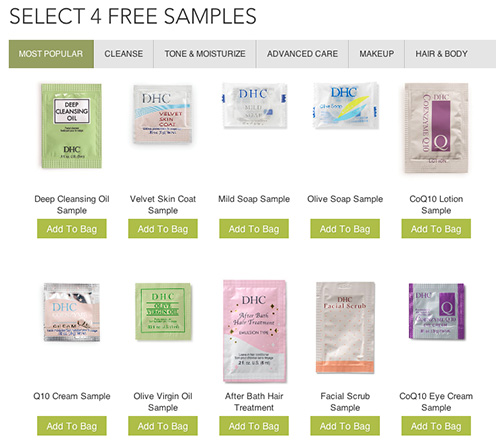 Although you can rarely find special offers at Wawaza, they offer free beauty tips, recipes and more.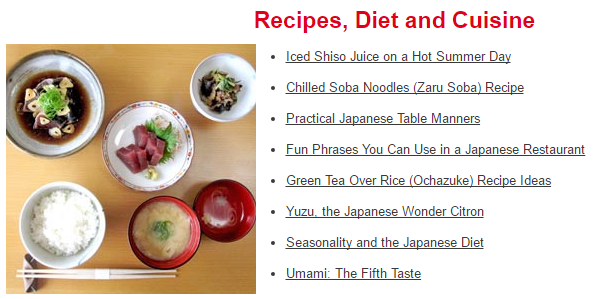 Final Words
These three online stores are direct competitors and they have a number of similarities. All of their products are made and formulated in Japan. Each has its own spin on creativity and innovation making every product a masterpiece. Another major commonality among these three stores is that they live up to their vision of being cruelty-free. All three have declared that they do not test anything on animals in any country, nor do their vendors, chemists, manufacturers and formulators. But Tatcha's philanthropy sets the seller above its competitors. Its belief that beauty is in the heart and mind lead to funding Room to Read, an organization built to teach young girls in Asia and Africa.

Tatcha.com is a truly user friendly website that has a wonderfully crafted interface with easily navigated menus. You will always be provided with a step by step procedure on the application of each product. And last but not the least, we choose Tatcha as the top destination for the philanthropic mindset of being able to teach young girls by funding through contributions every purchase.