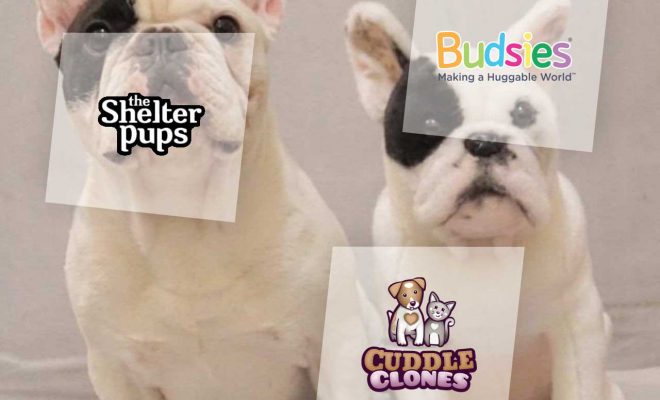 Shopping
Where to Buy The Best Custom Stuffed Animals: Cuddle Clones VS Shelter Pups VS Budsies
By
|
Plushies, stuffies, cotton dolls, huggies… and all the other words in the dictionary to imply something soft, definitely warm and cottony. Something that attracted little boys and cute girls, something that makes you think of feathers and clouds, and just pure gentleness. A stuffed toy. Or better yet, a custom-made stuffed toy.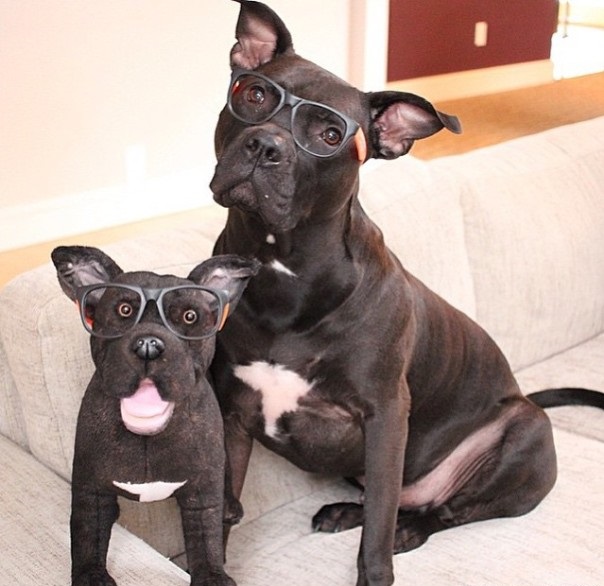 What could be more enticing than a life size cuddling friend, which is made to fit every specific detail you wish for? A green unicorn? A pink bear? A life-size panda? Oh, the irresistible cuteness which would bend even the manliest of men. This is the secret vision of online stores Cuddle Clones, Shelter Pups and Budsies. Let's take a look at the delightfulness they offer.
Products and Pricing
Cuddle Clones, Shelter Pups and Budsies are a lot different and alike at the same time. They offer a variety of products that include dolls, pets, slippers and more. They practice responsible selling and ensure that their customers know their causes.
Cuddle Clones is very specific when making their stuffed animals. Whether you like the big ones: dogs, cats horses, large birds, donkeys, cows, deer, goats, monkeys, pigs, reptiles, sheep and spiders; or small ones like birds, chinchillas, ferrets, fish, gerbils, guinea pigs, hamsters, micro pigs, mice and rabbits—you name it, they can make it. You can purchase custom made plush slippers and golf club head covers as well. They can also turn your artwork into its Cuddle Clone. Their main products, stuffed animals are made from polyester and acrylic. They utilize an airbrushing technique which results to the wonderfully soft and plush toys. They can also make figurines and ornaments still based on the photo of your pet. What initially sets Cuddle Clones apart from the other two online stores is that all their products are 100% customizable on their website. The user-friendly interface allows a very enjoyable experience when you're making a choice on your custom-made stuffed animal.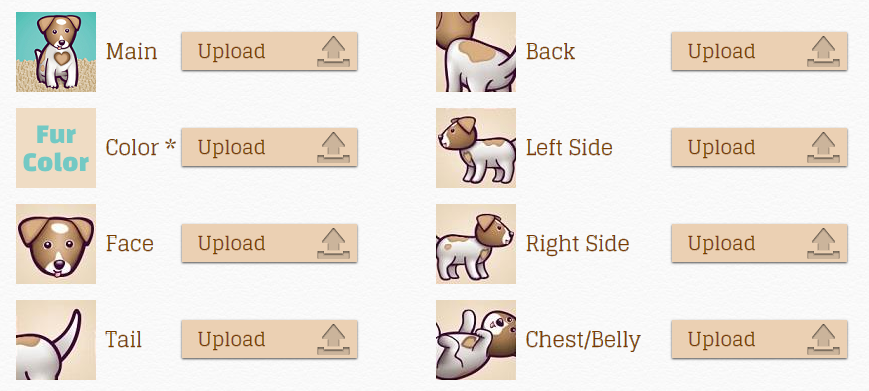 Cuddle Clones' cuddly plush dolls range from $179 to $299 depending on the size of the animal plushie. Besides the animal plushies, Cuddle Clones has an unique and handmade golf club cover which is being sold at $129. Their ornaments and figurines are sold from $89 to $99 while their memorabilias go for $79 to $109. They also have an option for rush orders: if the customer cannot wait the standard 4-5 weeks turnaround time for figurines or around 7 weeks for a Plush Cuddle Clone, they charge $150 for the fastest 2-week turnaround time, $100 for 4 weeks and $50 for 6 weeks.

Shelter Pups is similar to Cuddle Clones and Budsies as they make stuffed dogs and cats, only they use wool and felt. Shelter Pups' handmade wool plushies are being sold at $125. Their turnaround time is 2-3 weeks, and follows standard shipping.

Budsies' main selling point is that they turn any art into a plushed doll. They do the same for your selfies and animals, and they offer their services to illustrators and authors. Budsies lean on the cheaper side and the prices start only at $79. Though all three online store ship internationally, Budsies charges an extra $24.95 on top of the product cost for the first Budsie.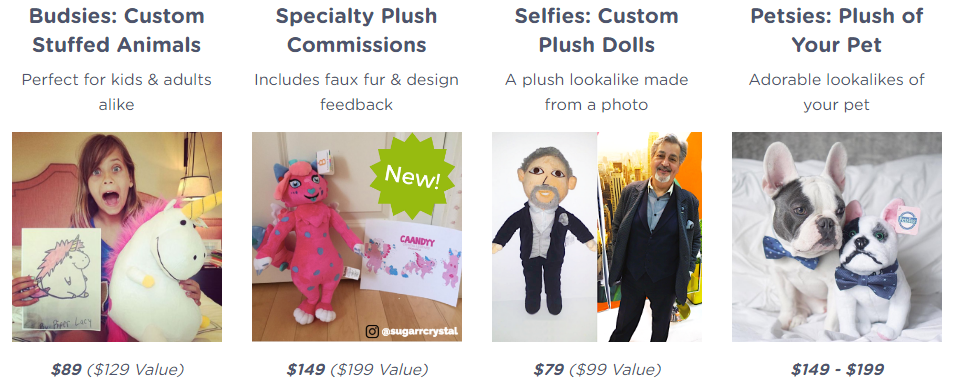 Special Offers
Cuddle Clones offers a special discount on clones that are returned to them, and although they don't offer referral awards, you are able to save $100 when you order more than one Cuddle Clones of the same pet. You can even save an extra 10% off your purchase with code: YOSG.

Plus you can save 20% on figurine, custom pet collars and gift cards.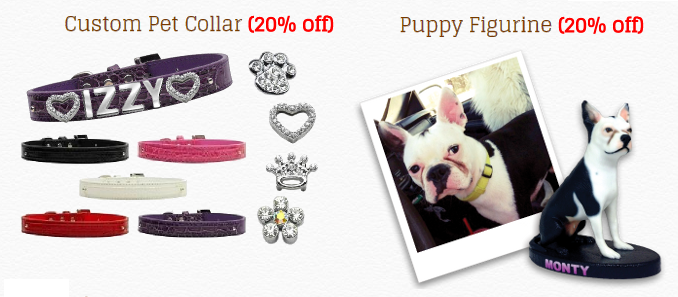 Budsies has a referral rewards program that gives your friends a 10% discount while you receive a $20 Budsies gift card when they make a purchase.

Shelter Pups currently offers a $50 discount on all custom orders.

Returns
But what happens when you don't like your plushie? Budsies do not grant returns – only a remake or an edit of the product. A completely new one would set you back $75. Shelter Pups don't have a return or cancellation policy yet but they assure that all their products and plushies are 100% wool and felt made. Cuddle Clones allows you to cancel your order for free and if you do not like the finished product, they will give full refunds.
Contribution
One similar denominator between these three online stores is their initiative for safe products, labor footprint and giving back to their local animal shelters. The details being put on each piece as a result, the plushies are all highly exceptional and highly acclaimed. These online stores exhibit responsible entrepreneurship and are determined for each of their causes. Cuddle Clones donate to major animal shelters including Nicky Sue foundation, Pet Finder Foundation and Dogs on Deployment and still make substantial donations to different pro-animal shelters all over the world. Shelter Pups gives back to local animal shelters with every order and payment. This is their way of living up to their mission. Budsies donates to Mayo Clinic, Joe DiMaggio Children's Hospital, LLS FosterHomes, and the Youth Haven as a commitment to their philanthropy.
Final Words
All three online stores offer unique products that are distinct to their brand and their causes. Each has its own identity to be proud of, even with all the similarities of their offerings, you would still be able to pinpoint a product from Cuddle Clones, Budsies or Shelter Pups.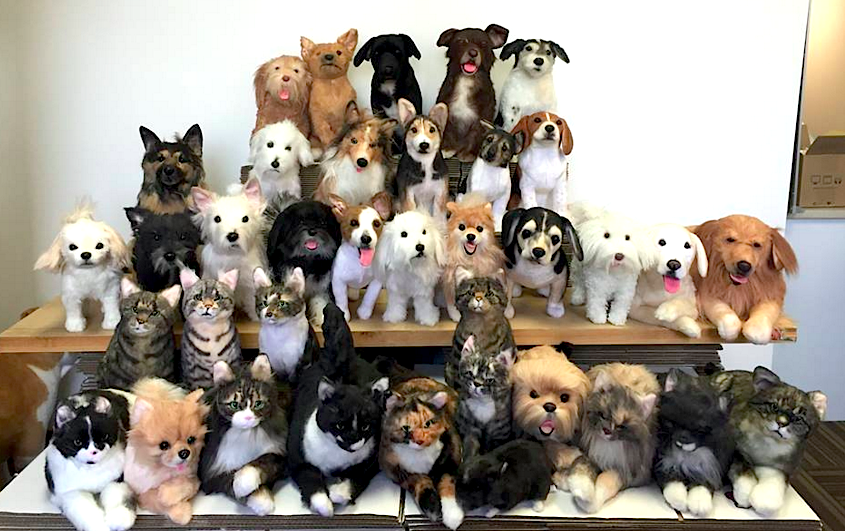 Though Budsies' stuffed animals and Shelter Pups' adopted animals are a bit cheaper than Cuddle Clones', Cuddle Clones rose a above the rest, not only because of the smooth returns and cancellation policy but also the willingness to accept a product rejected by its customer. Cuddle Clones' selling point of a fully customizable fluffy friend which can be edited and requested straight on their website is an absolute convenience for customers. Simply put, Cuddle Clones offers a purchasing experience a that Budsies and Shelter Pups cannot offer.