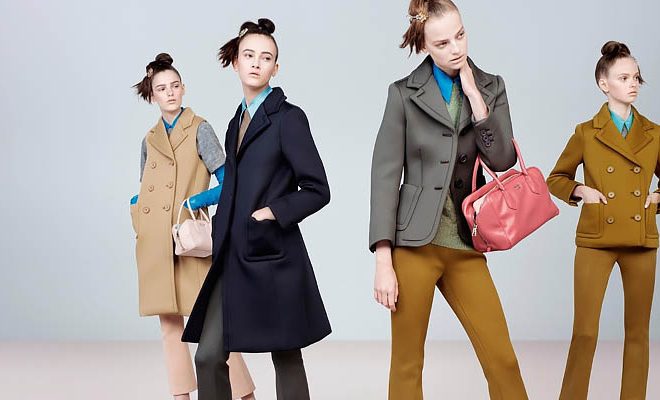 Style
5 Perfect Clothing Color Combinations for Summer/Fall of 2017
By
|
1. Green and Yellow
There's nothing crisper than the smell of freshly cut grass on a warm summer day, and this colour combination is just that. Fresh and clean Green and yellow looks great on most complexions. If you're warm toned then focus on mustard, khaki and dark green while if you're cool toned then sharpen up an outfit by adding bright yellows and iridescent greens.
A smart yellow blazer can be paired with a simple grey skirt or a pair of jeans. Just add green and gold accessories to your look and a fresh white shirt and you will instantly create a bright new everyday look. Colour blocking is an easy way to add vibrancy and take your winter wardrobe through to the warmer months. Just add some solid colours to your outfit and watch the transformation. But remember, keep it simple and don't be afraid to mix it up.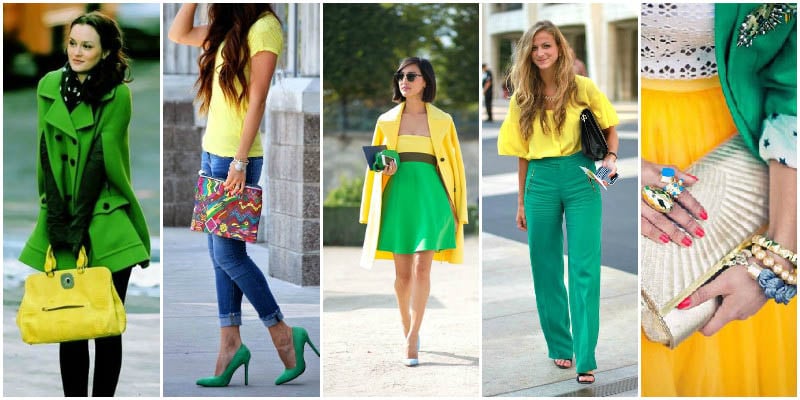 2. Pale Blue and Pink
Soft pinks and blues may sound subtle but when styled in the right way, can be just as eye-catching as a bright pop of colour. This colour combination will remind you of the soft scent of jasmine and a warm autumn breeze.
Try a soft blue cashmere sweater with a pink jacket for a day look that will melt away any remnants of winter. Soften up a classic all black look with some pastel arm candy. Layer your accessories and don't be shy to add a combination of pastels. This colour combination works well with a statement shoe like a white stiletto to even out the colour palette.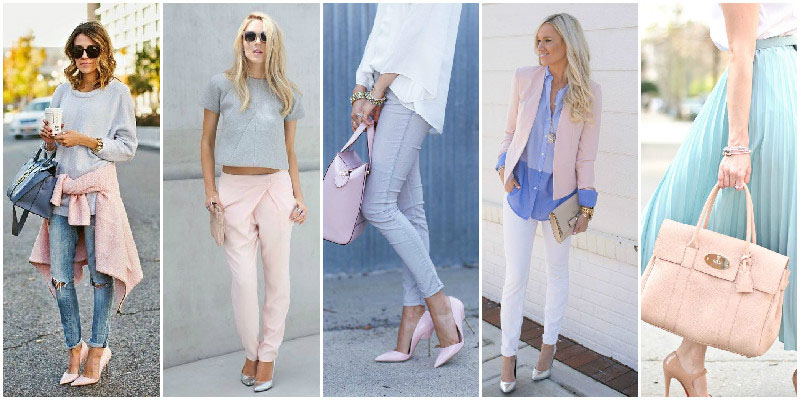 3. Cobalt Blue and Turquoise
Combine cobalt blue with turquoise and you have a colour match that is powerful and bright. Think 'Breakfast at Tiffany's' and wear this colour combination with elegance and class. You don't necessarily need to break it up with a neutral colour like white or cream, and it's one of those combinations that can look great with both silver and gold accessories making a versatile styling partnership. Your imagination only limits you.
A regal blue dress, paired with a casual flat turquoise shoe will see you looking picture perfect regardless of the occasion. Pair it with a statement necklace and you'll be dreaming of nights spent dancing in Santorini.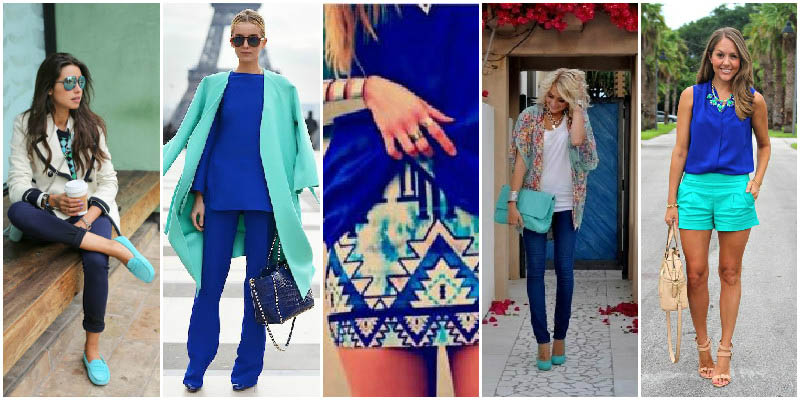 4. Orange and Black
Whether it's a dress that perfectly combines this brilliant colour combination or individual items, orange and black, is the new black. Nothing lifts a black outfit more than a bright, bold colour and orange certainly does it.
Don't be shy to wear a bright coloured pant. Try a high-waisted flare pant and flaunt those killer abs with this season's must-have item, a black crop top. For those of us who prefer to keep the six pack undercover, try a loosely tucked-in oversized sweater. Whatever you pair it with, don't forget to add some luxury to the delectable Max Mara Zebra Printed Ponyskin bag.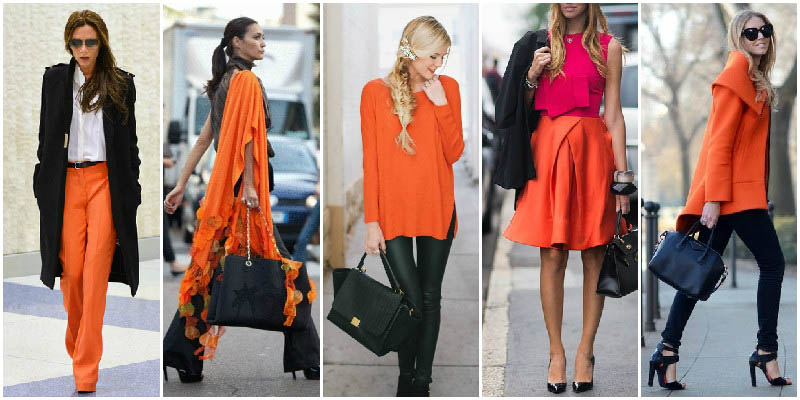 5. Pink and Grey
Pink and grey is a great look which you can utilise all year-round with some versatile pieces. There are no limitations with the way that you can use this clothing colour combination. A dark grey pant with a soft pink top can look as equally complimentary. Extend the colour theme through to your accessories and don't forget to include this seasons must have item – the wide brim hat.