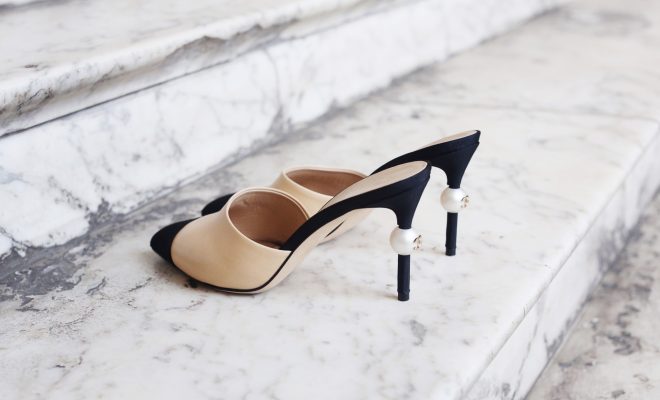 Shopping
Chanel Pearl Mules – Absolute Winner in Both Comfort and Quality
By
|
It's with excitement that I get to present my newest pair of Chanel pumps as shoe of the month! What you must know is that this is the first ever mule from Chanel, we've seen everything from clogs to cowboy boots and endless versions of he two-toned pumps, however this is the fashion houses first proper mule. This mule has been on everyone's lips since it was sent down the catwalk in December last year and now I understand why.
After buying the boots, the brogues and seeing the nerdy sister version of these – the slingbacks, my interest for classic Chanel shoes was born. I did not live through a big discovery moment with this, this habit has been sneaking up on me. Chanel's are never teetering high, nor are they in-your-face eye catchers, but delicately beautiful and something I wish to one day pass down to my yet unconceived child.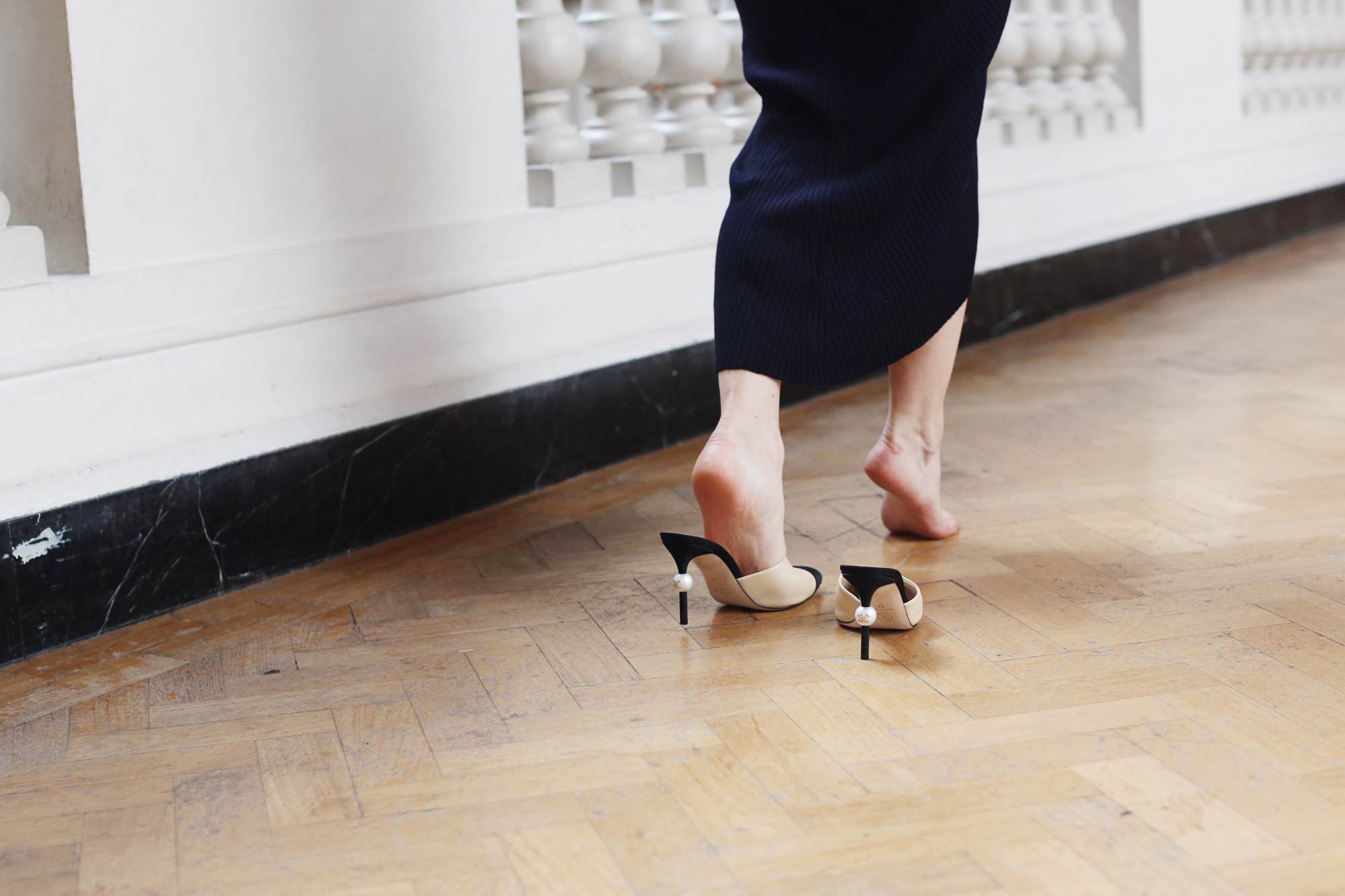 The runway shoes differs quite a lot from the main collection. Often adorned in the brands signature hardware (chains and pearls) and are somewhat pricier. However, they are always classic with full injection of fashíon that guarantees to land them on the seasons it-shoe list. The black toed, two-tone shoe was introduced by Chanel exactly 60 years ago and have been their signature ever since. Correctly designed to elongate the leg and shorted the foot, and applauded by petite girls like me around the globe. However, it was the pearl on the heel that really tipped me over. I'll buy any excuse to have all eyes drawn to my heels.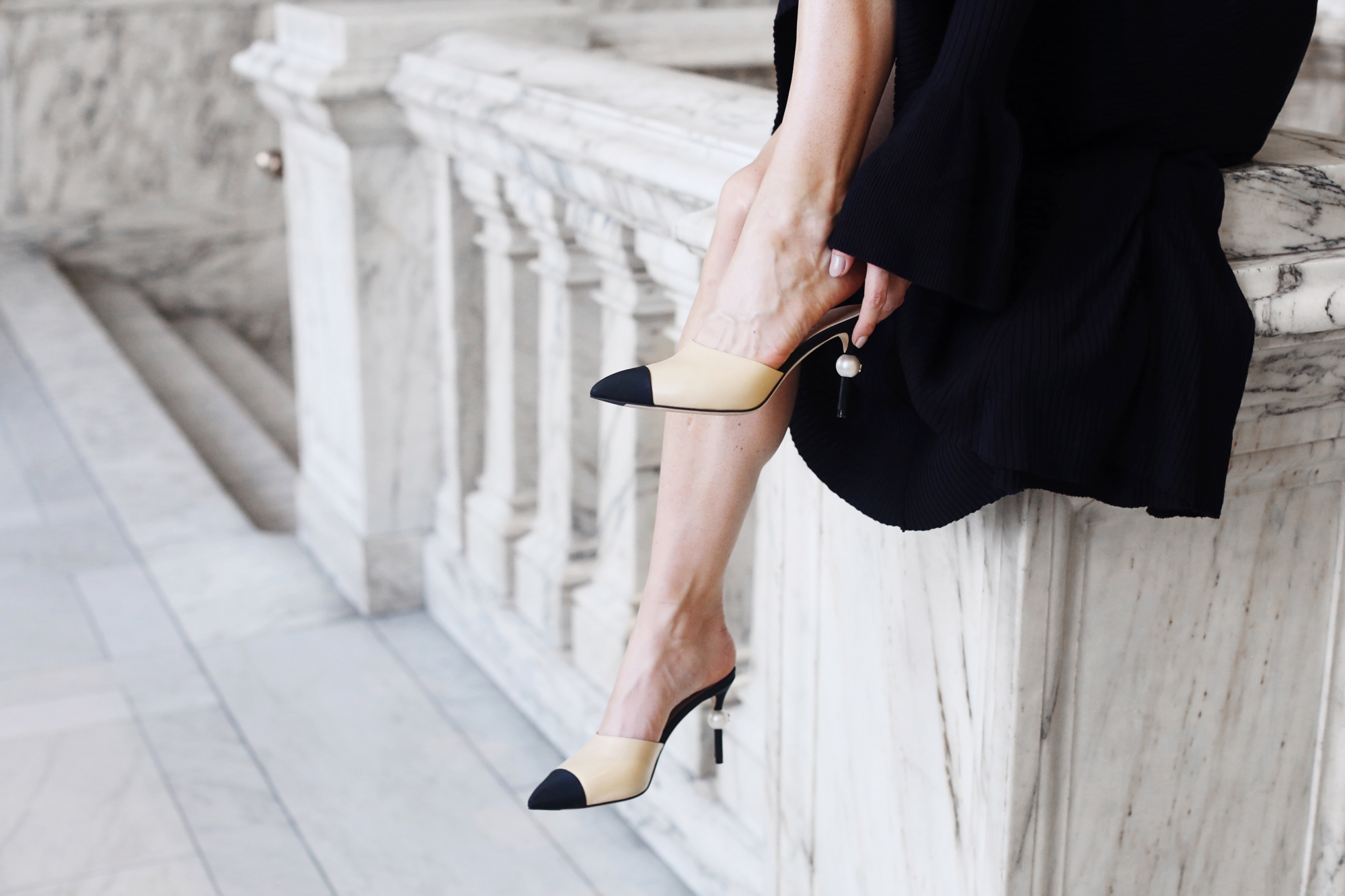 Comfort: 5/5
Very comfortable and adjusts perfectly to you feet. Although these are quite delicate and not meant to be a 24h shoe, you'll completely forget that you are wearing these.
Quality: 5/5
As Chanel should be, these are perfect in every way. From the dreamy smooth leather to the CC encrusted pearl detail on the heel, these are a pair to add to the achieve.
Purchase price: £540 in Chanel in Harrods London, July 2016. As we know, Chanel does not retail online, so the only way to get your hands on these is to visit a store. However these are pretty much sold out at the moment.