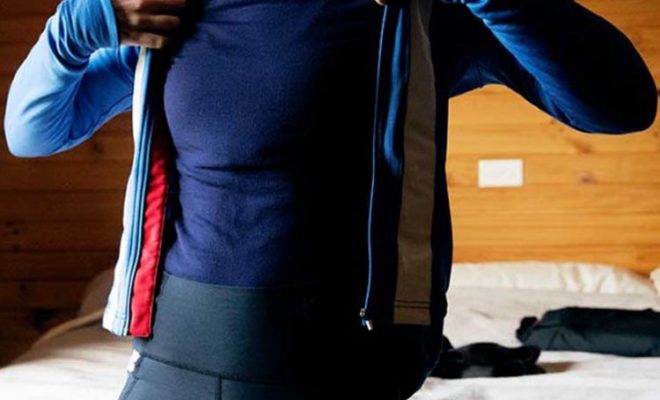 Style
How to Choose a Base Layer/ Long Underwear for The Cold Season
By
|
Want a comfort boost on your next outdoor adventure? Ditch those cotton undies and that souvenir concert T-shirt and choose a moisture-wicking base layer.
Cotton retains perspiration and can leave you feeling wet, clammy and chilled. For outdoor comfort, your underwear should be made of synthetic fabric, merino wool or silk.
Moisture-wicking underwear, which dries much faster than conventional cotton underwear, helps transport perspiration away from skin. It reduces the risk of dramatic swings in body temperature. Such advantages are potentially life-saving in very windy or extremely cold conditions.
Underwear for outdoor use can be anything from briefs and T-shirts to long underwear tops and bottoms. It can be designed to fit snugly or loosely.
Underwear Fabric Types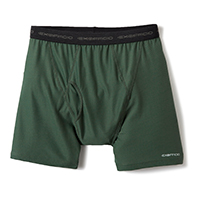 Synthetics
Faster-drying than other fabrics, synthetics (polyester and polyester blends) are best for rainy conditions and for heat and high humidity, but work for all activities and all conditions.
Synthetic polyester blends can include nylon, polypropylene, spandex or rayon. These fabrics are soft and light, easy-to-care-for and abrasion- and wrinkle-resistant. Fabrics that include spandex offer comfortable stretch.
However, odors may build if worn repeatedly on multiday outings. Synthetics are also potentially vulnerable to staining.
Merino Wool
Best for cool conditions, but good for most activities in most conditions, merino wool offers more warmth than synthetic material of the same thickness, but it is still comfortable on warm days.
Merino wool has virtually replaced traditional wool thanks to its soft, non-itchy "ultrafine" fibers. The moisture evaporated within the fabric keeps skin cool, promoting a stable body temperature. Also, breathable wool fibers can buffer skin from air heated by the sun the same way they can trap warmed air and keep it close to skin in cool conditions.
Wool is naturally antibacterial, usually for the life of the garment. It can be worn on consecutive days with minimal odor buildup, but it's not as fast drying as synthetics are. Compared to synthetics and silk, wool can be expensive.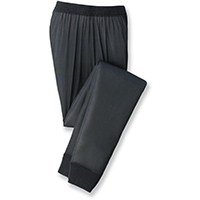 Silk

Silk is best for moderate cool-weather activities, snowsports and stationary activities (spectator sports and indoor lounging).
"Treated" indicates the silk has been chemically modified to enhance wicking. Although it transports moisture away from skin more slowly than synthetics, silk provides a soft, luxurious texture. It adds no bulk and layers well.
To avoid odor, silk should be laundered after every use. Some styles require hand washing; machine washing can cause shrinkage. Silk is potentially vulnerable to abrasion and sunlight.
Underwear Fabric Weight
Here are our general guidelines for choosing the weight of your underwear and long underwear:
Ultralightweight: For mild to cool conditions. Also referred to as microweight.
Lightweight: Cool to moderately cold conditions.
Midweight: Moderately cold to cold conditions.
Heavyweight: Cold, frigid or blustery conditions.
If you get cold easily, choose a heavier fabric. Just know that if conditions become unexpectedly mild, a midweight or heavyweight first layer could feel too warm during vigorous activity.
Underwear Fit
The warmer the conditions, the looser you want your underwear to be. Snug-fitting underwear keeps body-generated warmth close to your skin, boosting comfort in cool conditions. When temperatures heat up, it's best to let your next-to-skin layers hang loose to accommodate lots of air circulation. If a garment's advertising promotes an "athletic fit," know that the fit will be on the snug side.