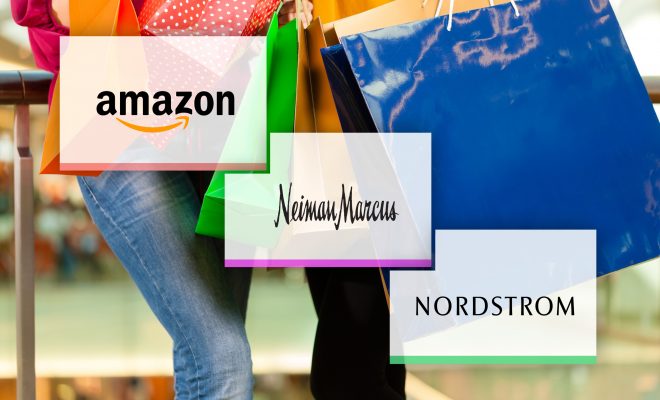 Shopping
Where to Shop Next: Neiman Marcus vs Nordstrom vs Amazon
By
|
Today most of us choose to buy everything we need online and don't even mind paying a few extra dollars for the next day delivery. When everything we need is just a few clicks away, the only thing we have to worry about is how much more we need to add to our shopping carts to get free shipping.
Over the years, shops like Neiman Marcus, Nordstrom and Amazon have become a huge hit among consumers, resulting in a rapid growth in sales. People don't want to waste their time standing in lines just to try out clothes; they want it quick and easy. However quick delivery and convenience of ordering online aren't the only reasons why the three stores have emerged as market leaders – there is something more that makes them stand out.
We decided to compare Neiman Marcus, Nordstrom and Amazon to see why people love buying clothes there and here is the outcome:
Prices

All three stores have different price ranges since they all position themselves differently. For example, Neiman Marcus mostly offers designer apparel, targeting those who enjoy investing in a special piece of clothing, resulting in prices ranging from $150 to more than $2000 a piece. However, it is important to remember that Neiman Marcus sells only exclusive clothes and focuses on those shoppers who maybe want to buy fewer pieces but intend to keep them forever. So, you are not only paying for excellent quality, but also for the brand name.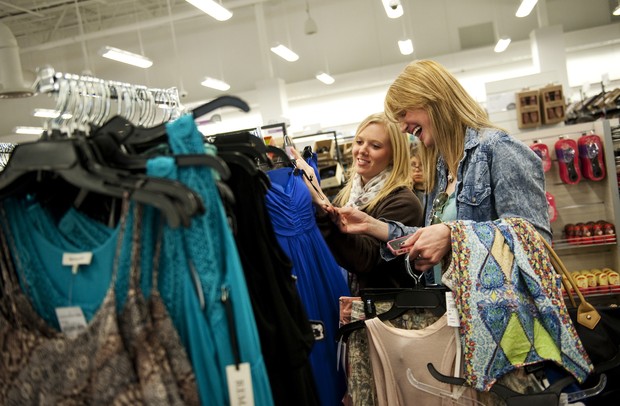 Nordstrom, on the other hand, is a different kind of online store. Just like Neiman Marcus, it offers designer clothing lines where you can find exquisite pieces worth more than $3000, but this store positions itself as the one offering "affordable luxury". This means that clothing prices range from only $59 to more than $300 and clothes should last you no more than a few seasons, given you'll take good care of them.
In the recent years Amazon became a go-to place for buying apparel. There, you can find all sorts of clothes for different kinds of price ranges – Amazon offers some of the most amazing finds for just a few dollars, and you can also find unique designer clothes being sold for a bargain. But Amazon is a bit of a "wild card" – sometimes you might end up paying more for a lower quality clothing, sometimes you might find a gem for just $1.99.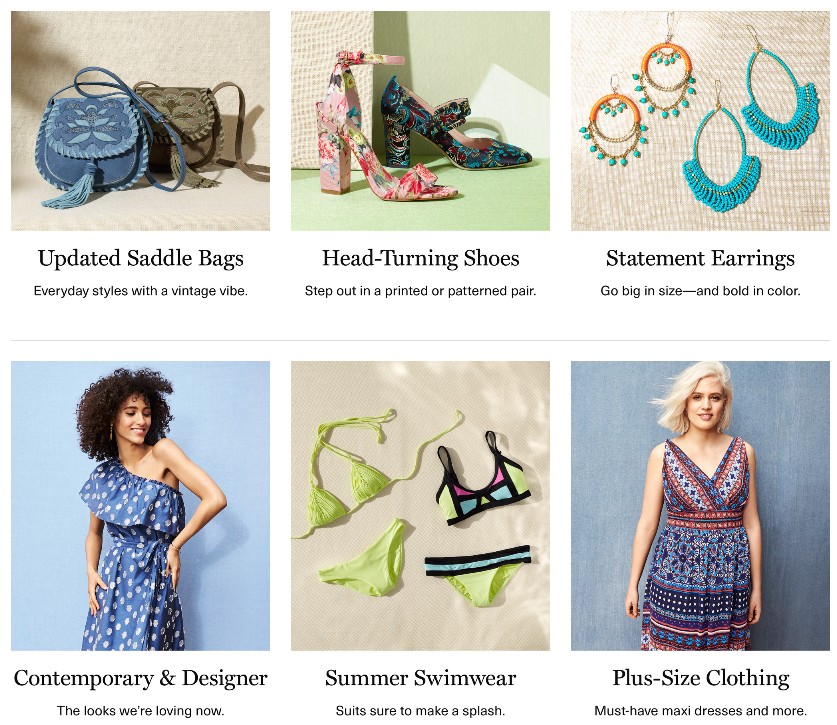 When you buy at Neiman Marcus or Nordstrom, you know what you're paying for and what are you going to get. If you buy designer clothes, you might end up paying more just for a brand name, but you know that while you are shopping there. With Amazon, most of the time is just a matter of luck and whether you trust the reviews there.
Style
Nordstrom and Neiman Marcus allow you to further filter your search by selecting wanted brands, price ranges, making it really easy to find what you want. These shops offer different kinds of styles – there you can find more trendy pieces that you've just seen on the runway or something more casual, that you can wear everyday. There's no question that in both Neiman Marcus and Nordstrom you will find what you need for every occasion.
Amazon, however, is a bit more complicated. While Neiman Marcus and Nordstrom specialize in selling apparel, Amazon is known as a huge marketplace for all kinds of goods, which means that you can find pretty much anything there. So, you can either find amazing designer pieces being sold for much less than they are worth or some vintage clothing that you thought no one is selling anymore.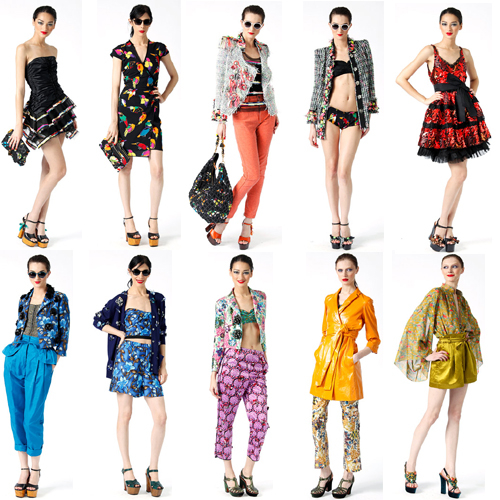 All three shops can offer different styles of clothing depending on your taste, style and price. In each store men, women and children will find something what they are looking for, whether that's just a simple everyday sweater or an outfit for a special occasion.
Special Offers
Just like many other online shops, Neiman Marcus, Nordstrom and Amazon always have something special to offer.
Neiman Marcus, for instance, have discounts up to 40% for selected brands and new women's designer arrivals. But if you think that's not enough, using special promo codes can save you even up to 75%, making all this designer clothing, handbags and accessories more than just affordable affordable. If you are a huge fan of a specific brand, you can find special discounts just for a selected name. A huge fan of Michael Kors? Save up to 80% by using a coupon code. You can even get an EXTRA 15% OFF DISCOUNT on your next purchase when you sign up for email.

Another shop, Nordstrom, has different kinds of special offers. If your order is more than $100, they will give you an extra $20 to spend at their shop. Just like with Neiman Marcus, if you enjoy some brands more than others, there's a huge chance that there's a discount code that will save up to 60%. Most importantly, using a promo code, you can get a free worldwide shipping and returns which will definitely make your shopping experience more enjoyable.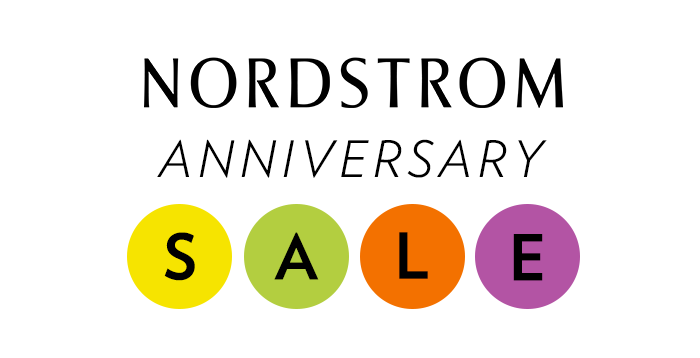 Plus you can also get $40 coupon when you apply for credit card and spend $100 at Nordstrom.com.

Amazon also offers several special offers to choose from. Prime members can enjoy an extra 10% off their first purchase using a promo code or get a free worldwide shipping on every purchase worth more than $49. Almost every day, Amazon has a new special offer on their website that make shopping there truly affordable.

Final Words
Ultimately, none of the stores is strictly "better" than the others. However, if you're after some quality clothing and are willing to pay for it, Neiman Marcus should be on top of your list.
Nordstrom is a perfect choice for those who don't necessarily want to buy only trend pieces – they love a classic staple piece and sometimes, don't mind paying a bit extra for that. And though Amazon doesn't specialize in selling only apparel, over the years it became a go-to place for surprising value-for-dollar deals.