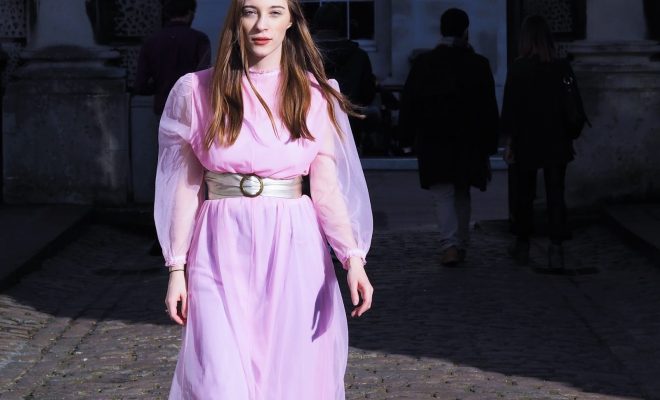 Style
3 Tips on How to Wear Trousers Under a Dress
By
|
Choose Jeans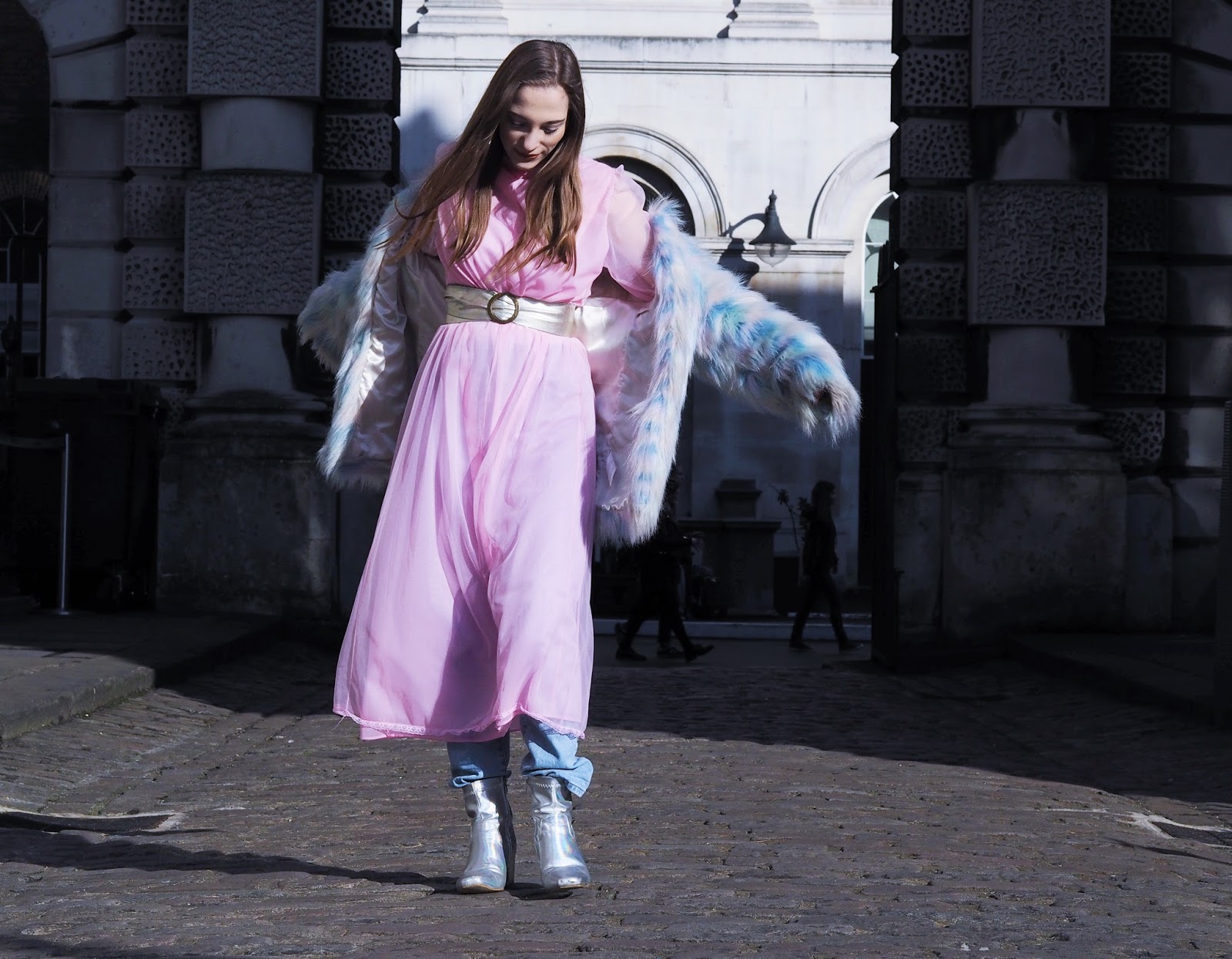 If you have no idea where to even begin, I would suggest you start with a pair of jeans. As we all know it's pretty hard to make jeans look bad, even when pairing it with a dress.
I opted for vintage mom jeans for a more relaxed look, helping to make the combo look casual and give my girly pastel pink dress a tomboy edge.
Wear Tulle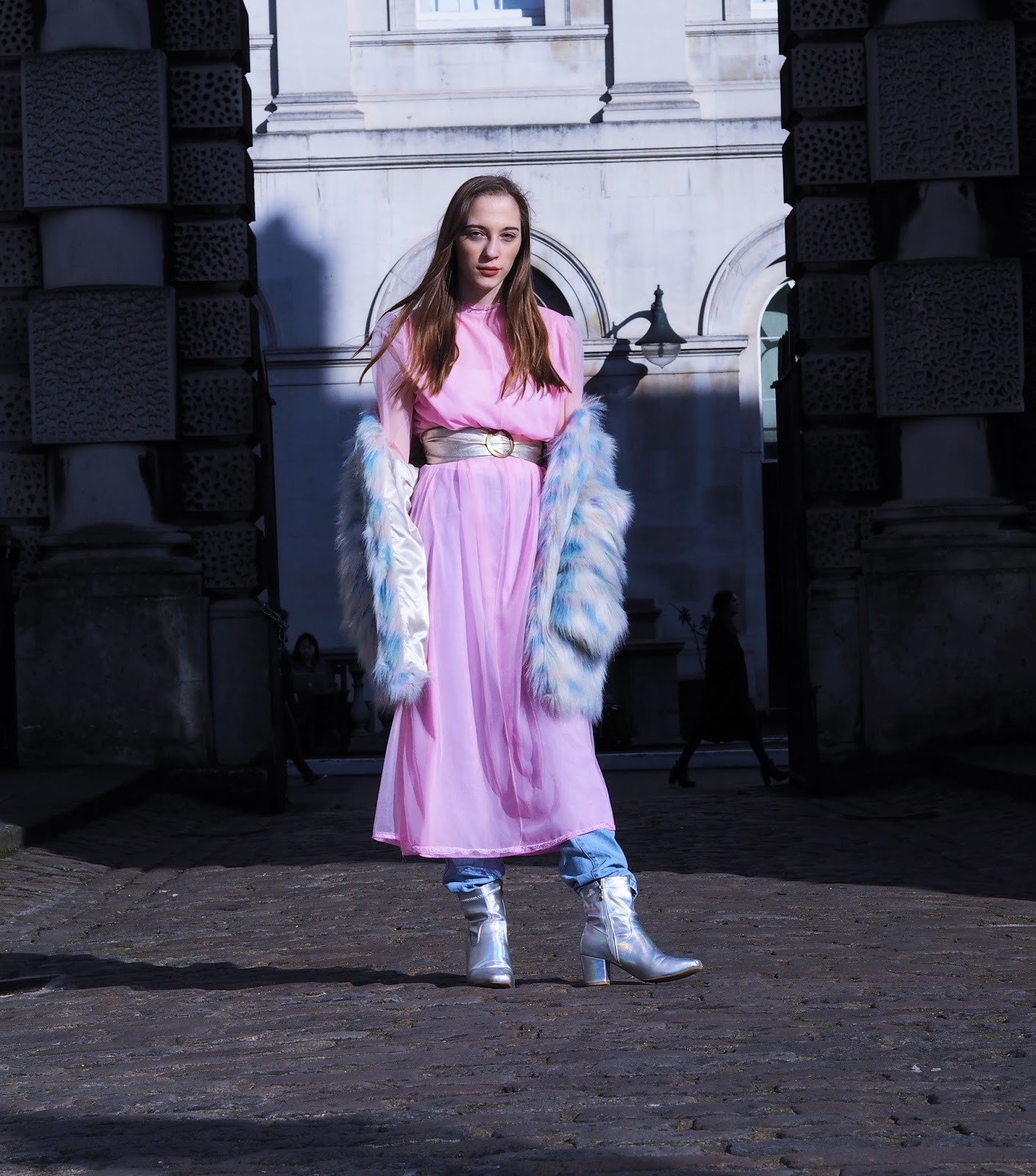 If you don't know that tulle is HUGE this season then where have you freaking been!? In fact it's kind of the fabrics fault that this trouser under dress trend is back in the first place.
So, trust me, a sheer dress over jeans is a foolproof look.
Choose Complimentary Colors
If you stick to one or two hues then the trousers are bound to look more subtle.
You can either go for all one color, which can actually look chic AF. Or tie in the trouser color in other ways such as I did by adding a blue jacket.