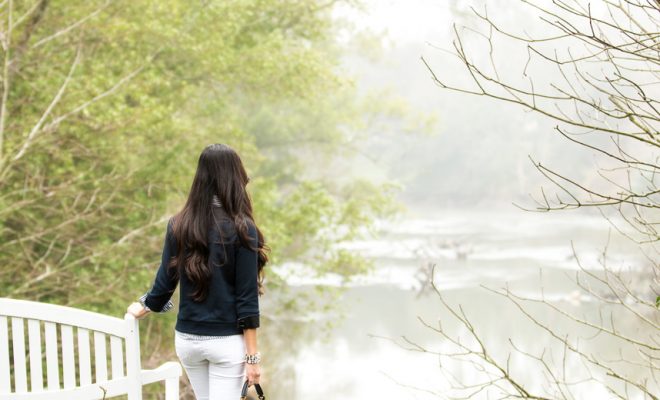 Style
A Few Options on What to Combine With White Pants During Winter
By
|
If you're wondering what to wear with white pants, then you've stumbled upon the perfect post! White pants in the winter is no longer a bad thing. A pair of bright white pants while it's chilly, foggy and gloomy outside can brighten up your mood.
I love wearing white and bright colors on a rainy or foggy day. You should put together outfits that have the mood you want to reflect. You don't have to wear muted colors or black all the time in the winter. If the weather is not what you'd like it to be put together an outfit that has light and color to it, so the outfit has a light feel to it as your mood. That's what I always do.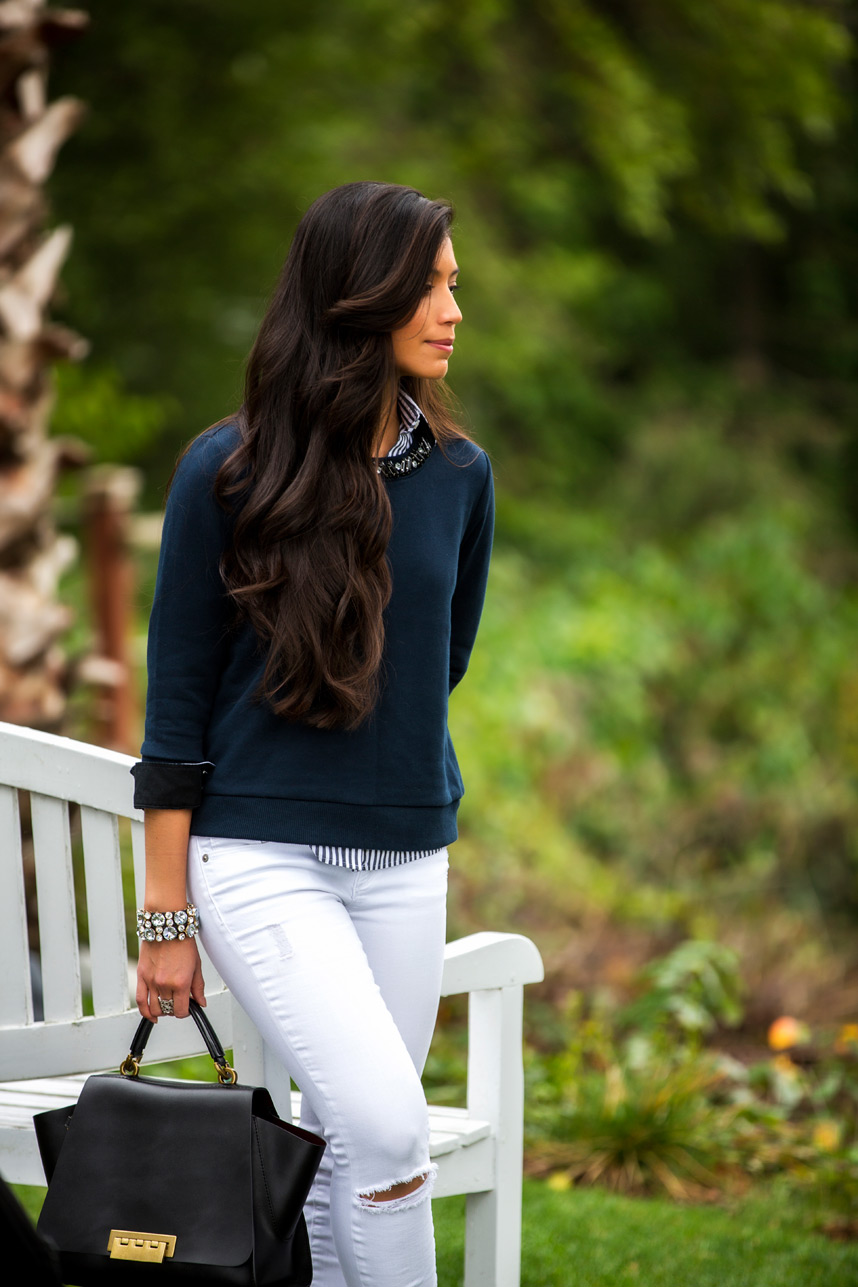 Napa Valley Travel Series
In this outfit, I paired my white jeans with dark colors. The color scheme was black, white, and blue. I like the contrast between the dark saturated colors and the bright white pants. It makes the darks appear darker and the white pants even whiter.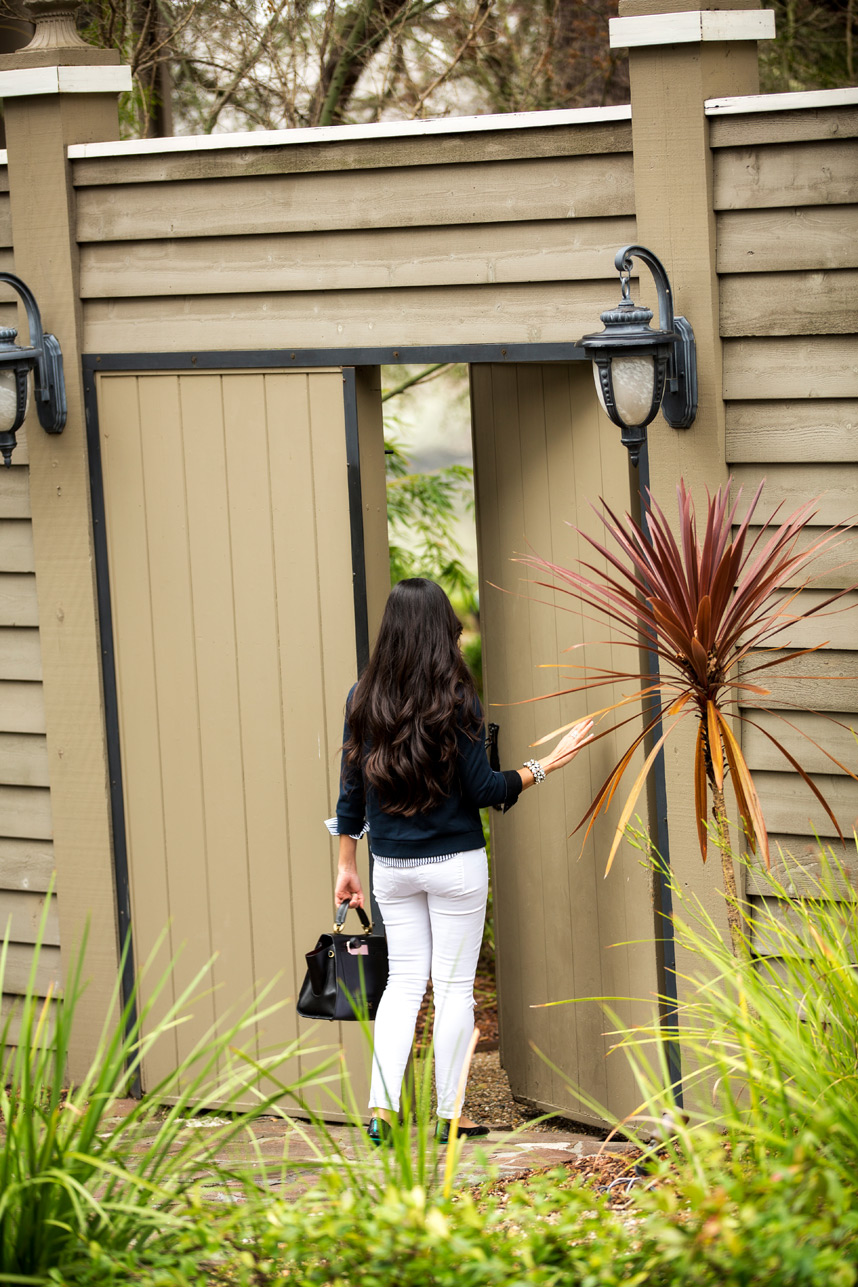 If you want to wear white pants in the winter, select the right color combination. Darker colors bring the bright white into a winter. If I were to pair the white pants in this outfit with say a pastel blouse and white cardigan, it would have the feel of spring and really wouldn't go with the season.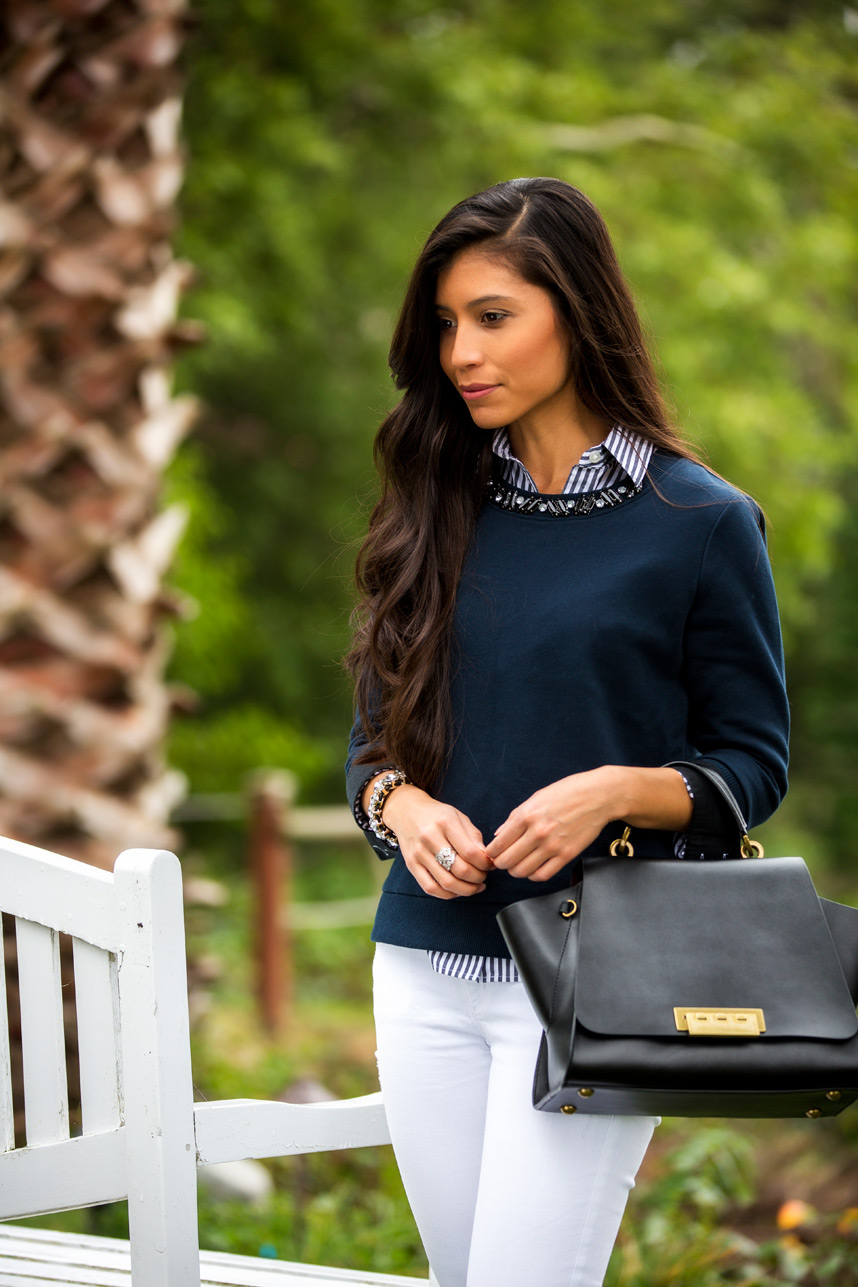 If you're wondering what to wear with white pants in correlation to the season think darks in the winter, light and pastels in the spring, bright and fun patterns in the summer and muted neutrals in the fall. Of course also consider the fabric of the pieces as well. You wouldn't wear this warm pullover sweater in the summer as you wouldn't wear a light chiffon blouse in the winter.