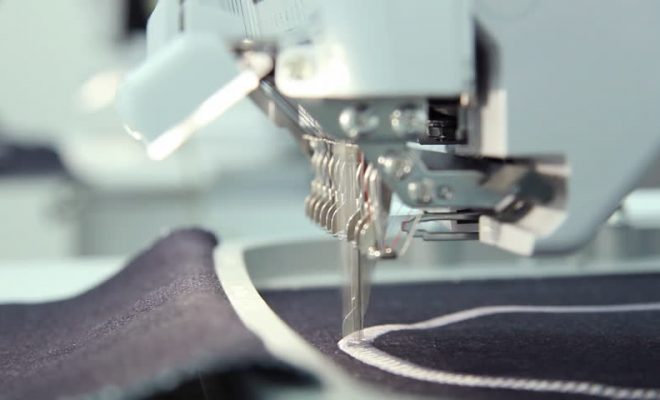 Embroidery
Embroidery Machine Comparison: Commercial VS. Crossover
By
|
If you're trying to decide which type of embroidery machine fits your needs, consider these 10 factors before deciding where to invest your money.
Two categories of embroidery machines exist that now are worthy to compete for consideration as your business' singlehead, multi-needle equipment choice. I call the categories "true commercial" and "crossover."
I define true commercial machines as the multi-needle, singlehead models that, over the past couple of decades, have been manufactured for commercial embroiderers. I define crossover machines as the lightweight, portable multi-needle models distributed by home sewing machine brands.
Both types have advantages, and I am a fan of each. However, it's important to evaluate what you want in a machine so that you make the best choice. As my friend and renowned embroidery equipment technician Bill Garvin says, your embroidery machine is your business partner.
Below, I will briefly outline the basic differences between the two types of machines and list some observations based on my use of each.
1 Sewing Field: A crossover machine's sewing field has ample width, but not as much depth as true commercial machines. This isn't a huge factor for me, but if you know you will embroider lots of heavy jacket backs, you would most likely need a true commercial machine.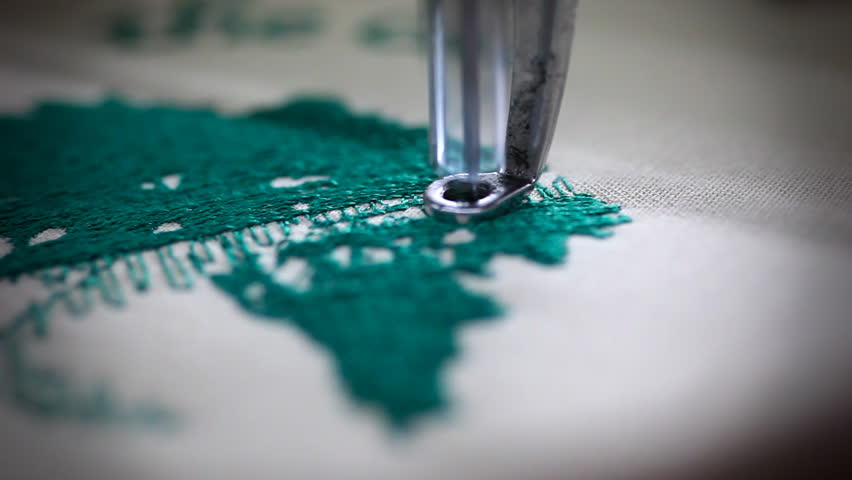 2 Automatic Threading: I absolutely love this feature on my crossover. It removes the frustration of rethreading a machine when you're tired or if your vision isn't the best. Restarting a machine following a thread break is quick, easy and predictable. I am completely baffled that no commercial machine maker has picked up on this yet. For me, it's the best feature ever for a multi-needle machine — next to automatic trimmers.
3 Control Panel Operation: Control panels on both embroidery machine types are easy to operate, so neither has a clear advantage for an embroidery newcomer. For the home embroiderer crossing over to a multi-needle model, a crossover machine's control panel resembles that with which you are familiar.
4 Color Display: Crossover machines read either home or commercial formats. Home formats feature code that retains color information. When these home formats are displayed on the control panel of a crossover machine, the designs are displayed in the colors designated by the digitizer. You also can
designate the thread color associated with a particular needle bar and let the machine make needle assignments accordingly.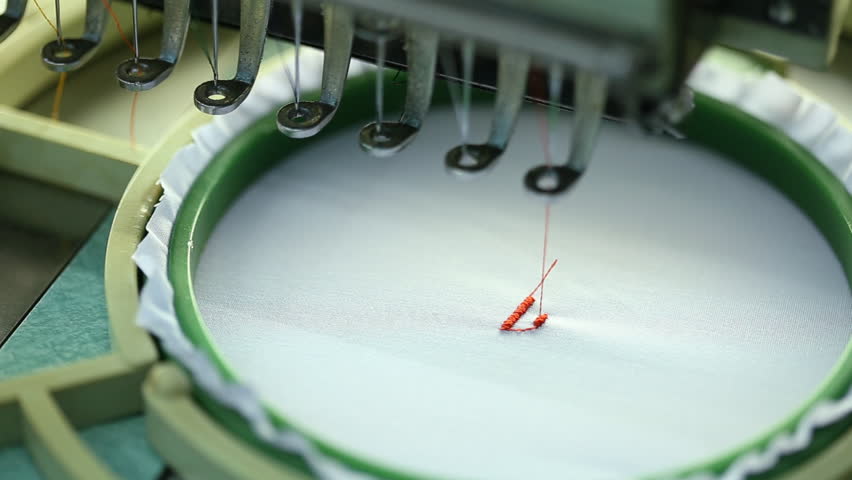 This is not a big deal to me because I am so accustomed to working with commercial machines. A similar amount of time is probably spent reassigning thread colors associated with needle numbers as with programming color sequences. For this reason, color display is simply a matter of preference.
5 Hoops: The length of the brackets is different according to the size of the hoop so that the holding hardware on the machine remains stationary. On my crossover machine, I move the hardware for different hoop sizes. The positive trade-off is that my machine knows the hoop size I have and whether the selected design will fit inside that hoop. Of course, experienced embroiderers usually have no trouble choosing the proper hoop size, but most also will admit to hitting
a hoop with the needle in a moment of carelessness.
Most crossover hoops can be inserted in multiple directions, while many commercial hoops can be inserted only in one direction. This means that you have to pay attention to the direction of the inner hoop as you place it on the item.
Crossover machines usually have optional cap attachments and good cap frames also are available for all machines from reputable after-market suppliers. Know your options before deciding on the cap frames in which you want to invest.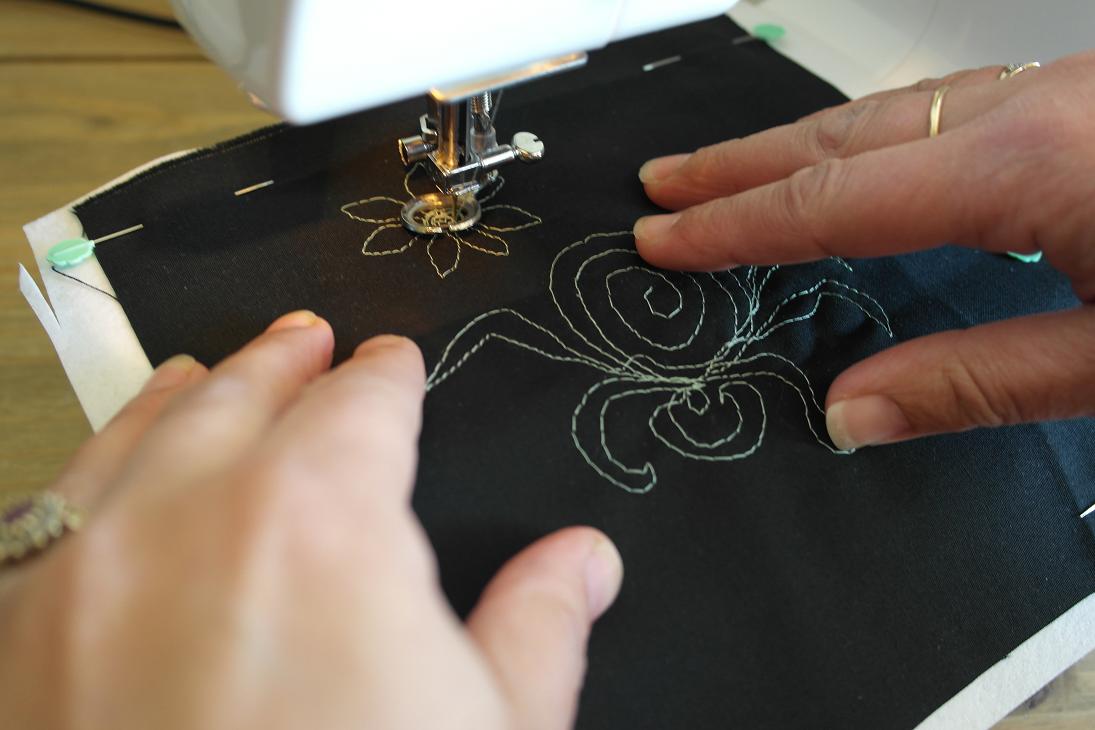 6 Needle Types: Most crossover machines use flat shank needles, while commercial machines use round shank needles. Each has its advantages. Flat shank needles are easier to get straight during needle changeover. Round shank needles are available in a wider range of accessible brands, sizes and point types. While you can find varieties of the flat shank needle, it takes a little more research.
7 Camera: This is a really slick option for certain crossover machines. A special mounted camera shows you the background of your embroidery surface, making it possible to realign items that have popped out of the hoop more easily and to get precision placement. Saving just a few garments with this feature certainly makes it a worthwhile option.
The camera also has another function that is really clever. Embroiderers can place a sticker that has a printed figure in the shape of a snowman on the item to be embroidered. If the sticker is placed on the item straight, but it is hooped crooked, the camera will scan the sticker and automatically rotate the design to stitch straight, in accordance with the sticker. If you are just trying to place lettering straight with stripes on a hooped item, you can display the background on the machine's monitor and rotate the lettering or design to be straight with the stripes or other element on the fabric. This feature can virtually eliminate crooked embroidery if used properly.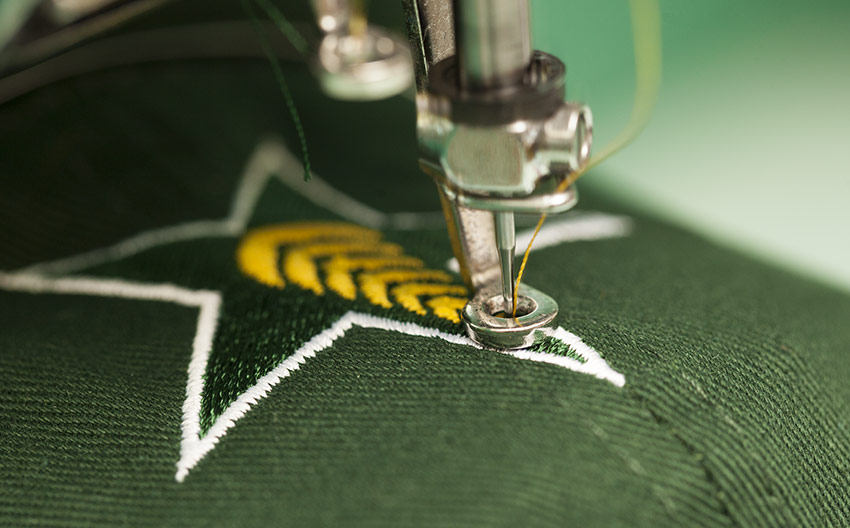 8 Number of Needles: I am frequently asked how many needles a machine should have, mostly as a matter of convenience. Most logos have only four or five colors, but having 10, 12 or even 15 needles allows embroiderers to spend less time swapping out thread. You simply have more colors on the machine at all times, so the more needles your machine has, the less time you spend switching threads.
9 After-Market Accessory Compatibility: Accessories suppliers are eager to fill in the gaps of what the machine manufacturers do or don't offer. It's important to select a machine that is compatible with after-market hoops, clamps, hooping stands and so on. Both commercial and major crossover machines have good compatibility with after-market accessories. Commercial machines have good compatibility because they've been around for so long. The most popular models of crossover machines have good compatibility because of the number of users.
10 Bushings vs. Bearings: Many crossover machines use less-expensive bushings, whereas traditional commercial machines have bearings. Bushings have a shorter life and will likely need to be replaced at some point if the machine is used regularly. Both perform well and produce quality stitching. Be aware that certain less-expensive machines manufactured and sold by commercial distributors also use bushings to reduce cost and be competitive with crossover models.